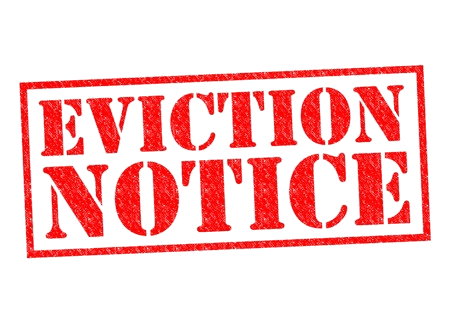 The following is a brief summary of the Executive Orders issued by Governor Newsom over the past few weeks that address eviction of commercial and residential tenants in the State of California. Governor Newsom issued Executive Order N-28-20 on March 16, 2020, which suspended state law limitations on local ordinances restricting both commercial and residential evictions, but only as to evictions for non-payment of rent resulting from COVID-19 related financial impacts (such as decreases in household or business income arising from quarantines or closure orders). On Friday, March 27, 2020, Governor Newsom followed Order N-28-20 with Executive Order N-37-20 which provides residential tenants with an extended sixty-day period in which to respond to an action for eviction due to non-payment of rent, but only if the tenant: (a) timely paid all rent due and owing prior to the date of the Order and (b) notifies the landlord not later than seven days after the date rent is otherwise due that the tenant needs to delay payment of all or a portion of the rent for COVID-19 related reasons "including but not limited to" inability to work due to COVID-19 related sickness, layoffs, loss of hours, or lack of alternative childcare during school closures.
Both Orders specifically preserve the right of local jurisdictions to impose and enforce limitations on both commercial and residential evictions. As summarized in the attached chart, to date, several counties and cities have adopted COVID-19 related moratoria on residential and commercial evictions due to non-payment of rent where the failure to pay is caused by COVID-19 related financial impacts. Suspending commercial evictions for COVID-19 related reasons is a rapidly evolving area of the law and, as this crisis continues, it is likely that even more local jurisdictions will adopt these types of ordinances.
Note that neither the Governor's orders nor the related local enactments summarized in the attached chart have the effect of (i) excusing the tenant's underlying obligation to pay rent or (ii) prohibiting a landlord from enforcing any lease remedy for non-payment of rent other than eviction (such as application of tenant security deposits to unpaid rent or enforcement of landlord's rights under lease guaranties or other lease security).
If you have questions regarding these issues, please do not hesitate to reach out to Boyd Hill, Sally Enriquez or Nedda Mahrou or other members of our land use and real estate team of legal professionals to assist you. We also encourage you to check back in on our Media Center for current updates as the situation develops.
---
Boyd Hill is a Shareholder in the Firm's Land Use Group, and focuses on real estate and land use entitlement matters. Mr. Hill has significant experience in commercial leasing, purchase and sale, title review, escrow and financing matters. He has worked on municipal organization (LAFCO), general and specific plan, use permit, variance, development fees and environmental (CEQA, RWQCB) matters. As a former municipal attorney, Mr. Hill is familiar with municipal authority, procedures, financing, contracting, code enforcement and other legal issues.
Phone: (949) 851-7491
email: bhill@jacksontidus.law
Sally Enriquez represents owners, investors and developers in the acquisition, disposition, leasing and financing of office, industrial and other commercial properties as well as entitlement and land sales for master planned residential and commercial common-interest developments. Ms. Enriquez also has worked extensively with both lenders and borrowers, advising them in the origination and restructuring of real property secured loans as well as enforcement of remedies upon default thereof.
Phone: (949) 851-7431
email: senriquez@jacksontidus.law
Nedda Mahrou represents commercial and residential real estate developers, businesses, and other entities in transactional land use matters and related litigation, including complex environmental litigation. Ms. Mahrou advises clients on planning and zoning law, securing entitlements, municipal affairs, and environmental compliance, including compliance with the California Environmental Quality Act (CEQA). Ms. Mahrou is a member of the Editorial Board of the California Land Use Law & Policy Reporter.
Phone: (949) 851-7647
email: nmahrou@jacksontidus.law